Why Your Skin Needs Natural Products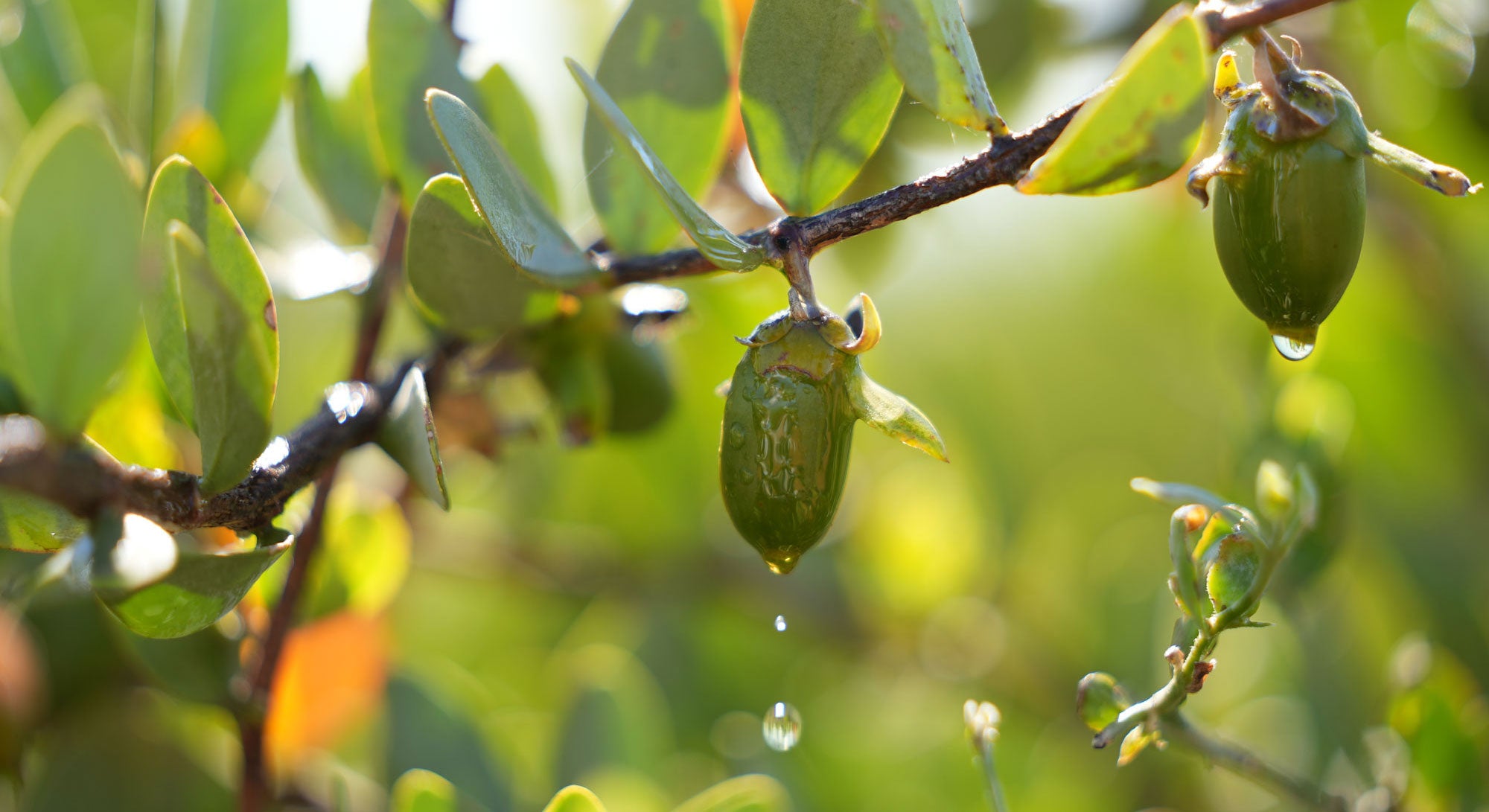 The Disadvantages of Using Skincare with Chemicals
We all know, to a certain extent, that chemicals and toxins are harmful to us. We avoid ingesting toxins and are mindful of the foods we eat. Our skincare products should be approached in the same way.
Many conventional skincare products contain harsh ingredients such as sulphates and parabens that can irritate the skin and give you the opposite of a healthy, glowing complexion. When applied, these toxins are absorbed into the skin and can enter the bloodstream causing a variety of issues including migraines and allergies and even hormonal issues.
On the other hand, natural skin care products contain plant-derived ingredients that are not only safe for your skin to absorb but are also more effective in achieving a radiant complexion without any nasty side effects.
What is Natural Skincare?
Natural skincare products contain safe and natural ingredients that are free of synthetic fragrances, dyes, parabens, sulphates and phthalates.
Many of these ingredients are plant-derived; sourced from botanicals including flowers, roots, herbs, seeds and even fruits & vegetables.
A decade ago, natural skincare products were few and far between, but today we have seen an increase in popularity as consumers become much more mindful of what they're putting into their bodies and onto their skin.
Some people may wonder if natural skincare products are as effective as conventional skincare products. The answer is a big, resounding yes!
In fact, most of the active ingredients associated with producing clear, bright, plump and youthful skin can be sourced naturally. Not only that, but they are far more gentle on the skin and you are far less likely to develop severe reactions with natural ingredients as opposed to man-made ingredients.
Natural vs Organic Skincare Products
There is often confusion when it comes to natural vs "organic" skincare, and whether the two are the same.
Natural
Organic
Natural skincare comprises of products that come from natural sources, but these sources may not necessarily be organically-produced. This could mean that the ingredients are 100% natural, but were grown using conventional farming methods. Thus, they may have been grown using commercially-used fertilisers as opposed to organic fertilisers.
For example, our pure Australian Jojoba isn't 'certified organic' but still adheres to the same strict standards of an organic product and farming practices.
Organic skincare contains ingredients that are wholly organic - meaning they are produced without chemicals or pesticides. If you want to ensure that your organic skincare is 100% organic, then you need to look out for products that are labelled as Certified Organic.
Certified organic skincare has been certified as comprising of organic ingredients by regulatory bodies such as Australian Certified Organic and the Organic Food Chain. For example, our Organic Jojoba For Face and Body.
Shop Australian Jojoba
Shop Organic Jojoba
Key Ingredients in Natural Skincare
1. Hyaluronic Acid
Hyaluronic acid is a naturally occurring acid in the skin. It can hold1000 times its weight in water,making it a super-effective moisturiser.
Natural sources of hyaluronic acid can also be found in potatoes, soy-based foods, red wine, avocados, almonds and green vegetables.
2. Aloe Vera
The aloe vera plant is widely known and used for its healing properties. It can be used to:
Soothe skin irritation including sunburn, wounds, cuts and rashes
Prevent scar formation and fights against bacterial infection
Reduce dark circles
Promote the production of collagen and help the skin to retain moisture, reducing the effects of ageing and minimising the appearance of fine lines and wrinkles
3. Bisabolol
Bisabolol is a natural soothing agent and an organic ingredient in chamomile that helps with skin inflammation. Some of the benefits of Bisabolol include:
Soothing skin inflammation and irritations
Stimulating the skin's healing process and collagen production to reduce minor scars and helping your skin stay firm
Draws moisture from the air to your skin, allowing you to avoid your skin from drying out as easily
4. Jojoba, Sunflower, Argan, Grapeseed and Sesame Oil
Natural oils such as jojoba oil contain skin-enhancing properties such as vitamins A, B, D and E and are also high in antioxidants.

These oils are non-comedogenic meaning they won't clog the pores. Jojoba oil has the added benefit of being highly absorbent, penetrating the skin rapidly and providing moisturisation and balancing the skin's natural pH.
Importance of Using Natural Skincare Products
Your skin is your largest organ, and whatever you put on it is absorbed - both the good and the bad. In your quest to get better skin, you may find that conventional skincare products that contain toxic ingredients will not only increase the risk of your body ingesting harmful chemicals but can cause several skin issues including redness, itchiness, acne and dryness.
By switching to natural skincare products, you can enjoy benefits such as:
Non Toxic

Brighter, Healthier Skin

Many modern skincare products are man-made and have the potential to harm our health.
Artificial and synthetic ingredients are the main concern, owing to numerous reported health issues including fertility issues and even cancer.
Purely natural skincare products do not contain toxic ingredients such as parabens and sulfates, making them a safer choice for your skin and overall health.
Skincare products with high-quality, plant-based ingredients give your skin the proper nourishment it deserves.
Unlike chemical-based products, natural products can reduce irritation as they are kinder on the skin. Naturally-derived ingredients such as tea tree oil, aloe vera and zinc oxide are all known for their healing properties and can be especially beneficial for those with sensitive skin.
And just like conventional skincare products, natural skincare can target common skin concerns like acne, rosacea and wrinkles. It also stimulates cell renewal for overall glowing, youthful-looking skin, helping your skin to help itself.

Better for the Environment

Cruelty-Free (No Animal Testing)

Many conventional skincare products including cleansers and shampoos contain sulfates, which are manufactured from petroleum. Aside from contributing to greenhouse gas emissions, these products are toxic to marine life. This is why switching to natural, toxic-free products can make a huge difference to the environment.
Natural skincare companies/manufacturers do not test on animals, making natural skincare a more ethical and humane choice.
The only way you know that you're using cruelty-free skincare products is if they are made using natural ingredients and sport a cruelty-free logo. You will also find that natural skincare companies are more transparent and make it clear to consumers that they do not test on animals.
Many modern skincare products are man-made and have the potential to harm our health.
Artificial and synthetic ingredients are the main concern, owing to numerous reported health issues including fertility issues and even cancer.
Purely natural skincare products do not contain toxic ingredients such as parabens and sulfates, making them a safer choice for your skin and overall health.
Natural Skincare Products You Need To Try
The following natural skincare products are suitable for all skin types and can be used as a 4-step skincare routine for healthy, glowing skin.
This natural cleanser is suitable for all skin types and can be used morning and night as the first step to your skincare routine.
Infused with VitaminB3, Canadian Willow Herb and Niacinamide, this cleanser decongests and clears the skin while calming redness and controlling oil production.
Shop Natural Cleansers
Shop Natural Serums
Our Probiotic Jojoba Milk is a natural facial serum combined with plant-derived Vitamins B3, B5, B6, C and E to revitalise skin cells, leaving skin more hydrated, softer and healthier.
The milky textured serum can be used alone or on top of makeup for a natural glow.
This natural anti-ageing serum can be used after cleansing as a serum or as a standalone moisturiser to boost skin hydration while increasing elasticity and preventing the signs of ageing.
This natural facial oil is enriched with the patented L22® formula which mimics the skin lipid profile of a healthy 22-year-old and is combined with a host of naturally-derived vitamins, antioxidants and essential omegas from pure jojoba oil and plant extracts.
Shop Natural Facial Oils
Shop Natural Moisturisers
Using a fermented marine active (Arctalis) along with orchid and magnolia extracts (Akoactive Garuda), our natural anti-ageing day cream is packed with skin-loving actives including vitamin C and hydrating jojoba oil to hydrate the skin, increase elasticity, and protect from Blue light digital ageing.
Natural skincare for your skin type - Take the quiz!
Your skin deserves your special attention. Yet, finding the right skincare products for your skin type often requires a lot of patience and persistence. That's why we have designed our Jojoba Skincare Quiz.
Simply answer a couple of multiple-choice questions and get a list of recommended products to try based on your specific skin type and concern!
---