Jojoba Oil For Stressed Skin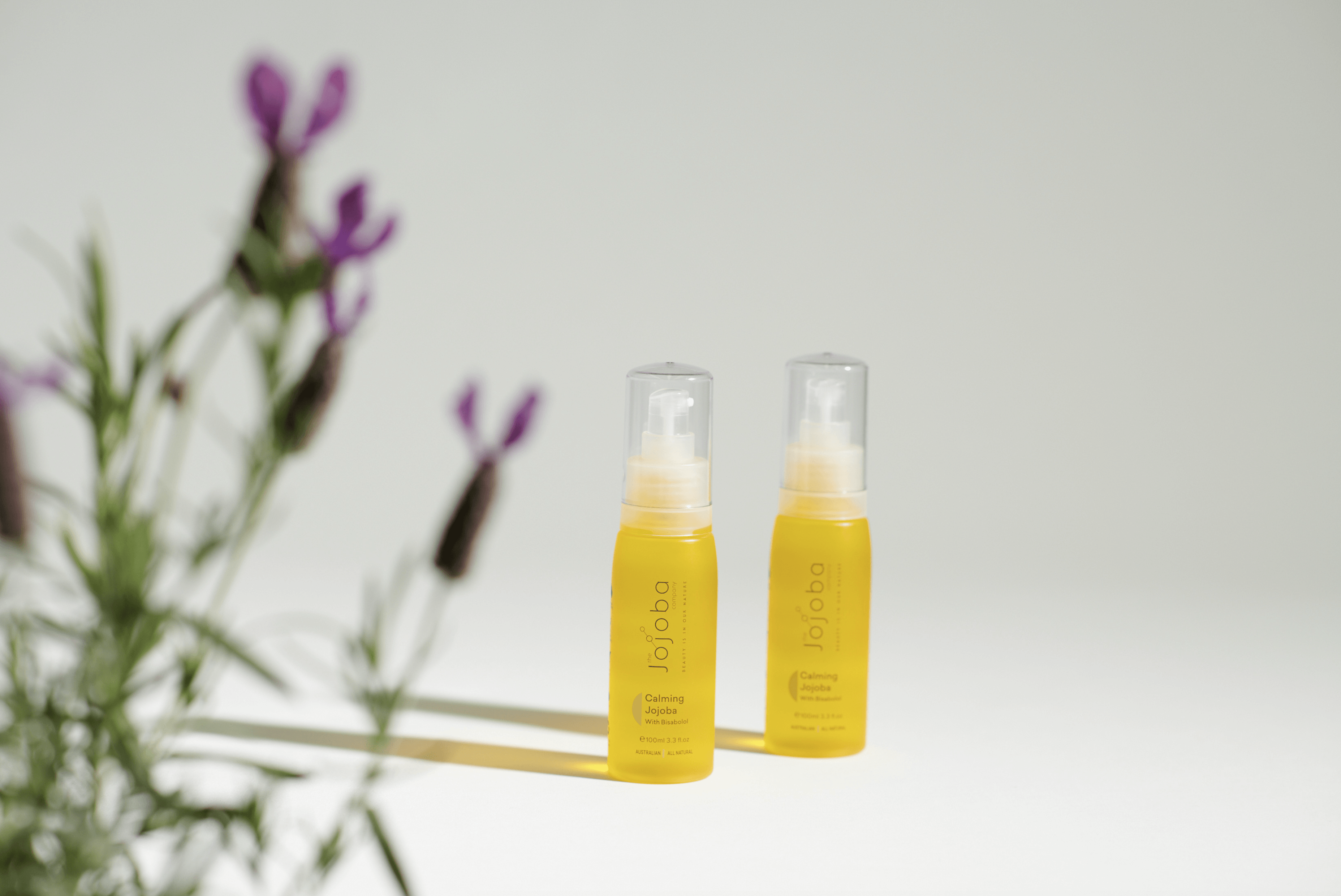 Jojoba Oil For Stressed Skin
Welcome… Calming Jojoba
Lately, the world has thrown some pretty big obstacles our way making it hard to take a much-needed deep breath. 
Handcrafted from this feeling of searching for a moment to switch off, we have created a unique product to help reboot our system and unwind.
Calming Jojoba, for face, body and mind.
Calm Down. Deep Down.
Stress doesn't just show up internally, often breakouts, redness or general reactive skin can flare up when we're stressed. It is true, healthy skin starts from within – but it is not just what you eat, it is how you feel. 
Because Your Skin Has Feelings Too!
Crafted, as always, with our premium Australian Wadi-Wadi Jojoba at its heart, this oil contains Moringa, Organic Lavender Oil, Bisabolol and Chamomile.
Australian Wadi-Wadi Jojoba: Naturally powerful and antioxidant rich in vitamins A, D and E and omegas 6 & 9 essential fatty acids.
Bisabolol: A concentrated form of chamomile that soothes inflammation, stimulates skin healing, deeply moisturises and disinfects the skin. Perfect for people with sensitive skin, skin irritations, skin redness, sunburn or breakouts. 
Moringa Oil: Rich in vitamins A, C and E and antioxidants, this oil also has anti-inflammatory and mild antiseptic properties which make it a great skin healer and soother.

Organic Lavender Oil: Calms, relaxes, soothes skin irritations and has anti-bacterial qualities. 
Soothe. Calm. Restore.
With safe and clean ingredients working together to harness the power of nature, this product visibly transforms your skin. 
Deeply moisturises and soothes
Helps remove tension
Nourishes and brings balance back to the skin
Take a moment of calm out of your day with Calming Jojoba.
So stop…pause…and ask your skin how it's feeling.
---