Ultimate Serum: Better Than Retinol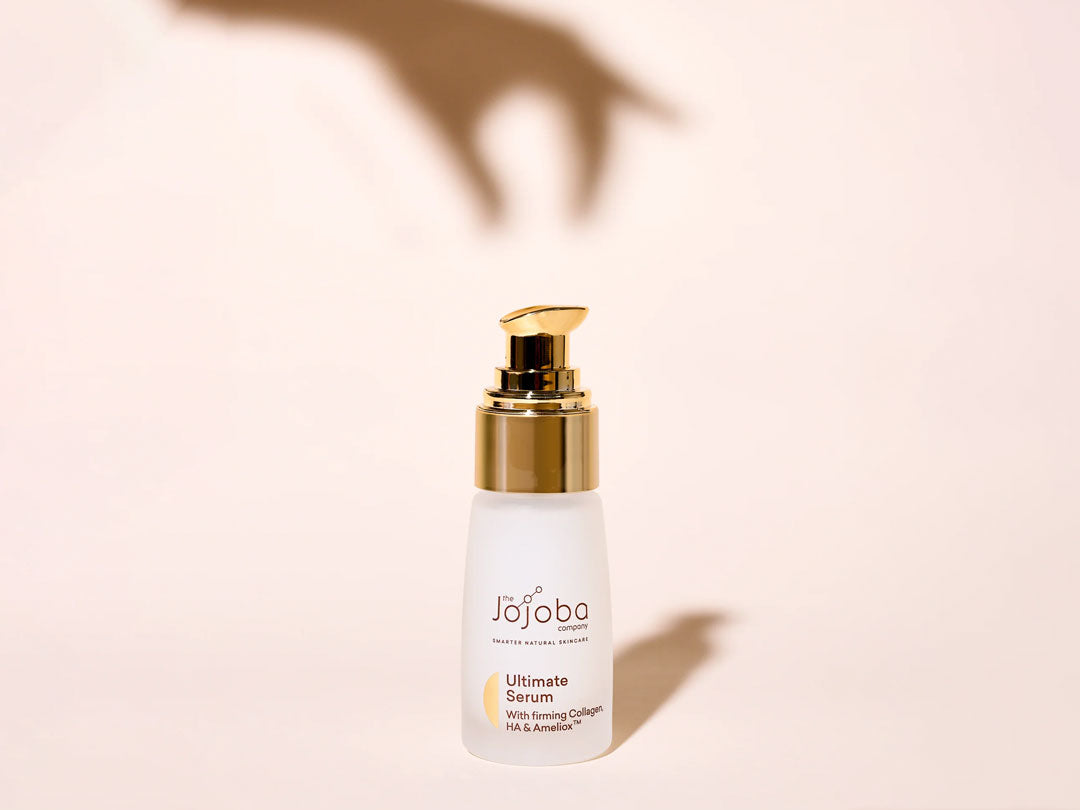 What is Retinol?
Retinol, the not-so-secret anti-ageing super ingredient! Many skincare aficionados would have heard of this wonder component. This age-defying super element is a form of vitamin A that works to turn over skin cells fast! Brightening, smoothing, firming, acne killing and pigmentation banishing, retinol truly does it all. In your early 30's your skin cells naturally turn over around every 28 days, producing a new fresh layer of skin underneath. But as you age, your cell turnover slows down causing fine lines, wrinkles, and drier skin. Retinol tricks your skin into regeneration giving you the benefits of that untouched layer underneath. However, retinol comes with a huge warning label. Extremely potent, it's not recommended for those with sensitive or easily irritated skin, those who have skin conditions, those who are pregnant and/or breastfeeding, mixed with other chemicals or harsh products and because it is highly reactive to the sun, retinol should not be used during the day.
What's the deal with Vitamin C?
Vitamin C is another ingredient that has unbelievable skin benefits. As an antioxidant it protects skin from free radicals and works to promote collagen production. Helping thicken the dermis, diminish fine lines and wrinkles, and brighten skin, Vitamin C is a very valuable ingredient for any skin type.
Have you met our NEW IMPROVED Ultimate Serum?
Still with your favourite anti-ageing ingredients, your skin will reap the benefits with two weights of Hyaluronic Acid and naturally derived peptide Ameliox™.
These powerhouse components are not only clinically proven to stimulate collagen production they visibly reduce fine lines and wrinkles whilst plumping, tightening, and firming skin.
After 10 years of our best-selling serum, our Co-Founder and Product Developer Vicki Engsall has added a powerful firming, vegan collagen called HumaColl21. Clinically proven to outperform both Retinol and Vitamin C in its ability to stimulate collagen and reduce fine lines and wrinkles, your skin will be left soft and supple with a rejuvenated, firm appearance.
Our Ultimate Serum is now a Vitamin C serum AND a retinol all in one. Our most deluxe serum yet, our NEW IMPROVED Ultimate Serum, an innovation in the Australian skincare industry proven to be more effective than leading anti-ageing actives. Eliminating the need for harsh chemicals and unknown synthetics, our Ultimate Serum gives you the confidence to go filter free.
Ultimate Serum Clinically Proven Results
| 133% | 9% | 24% |
| --- | --- | --- |
| increase in skin firmness** | 9% increase in skin collagen** | 24% decrease in frown lines.*** |
Serum FAQs
Can I use a serum everyday?
Yes! Our Ultimate Serum can be used twice a day, once in the AM and again in the PM. Unlike retinol, our Ultimate Serum is safe for sensitive & irritated skin and those with skin conditions. It does not react with sunlight so can be worn throughout the day and it is also safe throughout pregnancy and breastfeeding. As always, we do recommend checking with your doctor before starting any new skincare regime whilst pregnant.
How many serums can I use at once?
Whilst you can use multiple serums during one skincare routine, we would only recommend using one at a time. If you want the benefits of two different serums, try using one in the morning and alternating in the evening. Some ingredients counteract, so whilst using two serums in a single routine sounds great, the ingredients have the potential to react resulting in either irritations or neutralising the benefits of both serums.
What age should I start using a serum?
Your collagen production starts depleting in your mid-twenties, so we recommend beginning your anti-ageing routine around then, prevention is key! However, there is more to skincare than an anti-ageing regimen. Serums come in many shapes and sizes so if you are after something not age-defying, look for brightening or hydrating serums. Your skin will thank you!
Where does a serum go in a skincare routine?
Your Jojoba Journey starts now! Cleanser, toner, serum, oil, eye, moisturiser (Day/Night), SPF (day) & lip balm.
How long do I wait before applying?
With most products, we recommend waiting between 30 – 60 seconds between layering. Remember, less is more with all TJC products.
*HumaColl21™ stimulates collagen type 1 by 197% vs 117% for Retinol when tested in invitro control group.
**Claims based on clinical tests conducted on HumaColl21™.
***Claim based on clinical tests using Ameliox™.
This product is pregnancy safe however we always recommend consulting your healthcare professional prior to use.
---