5-step morning routine for glowing skin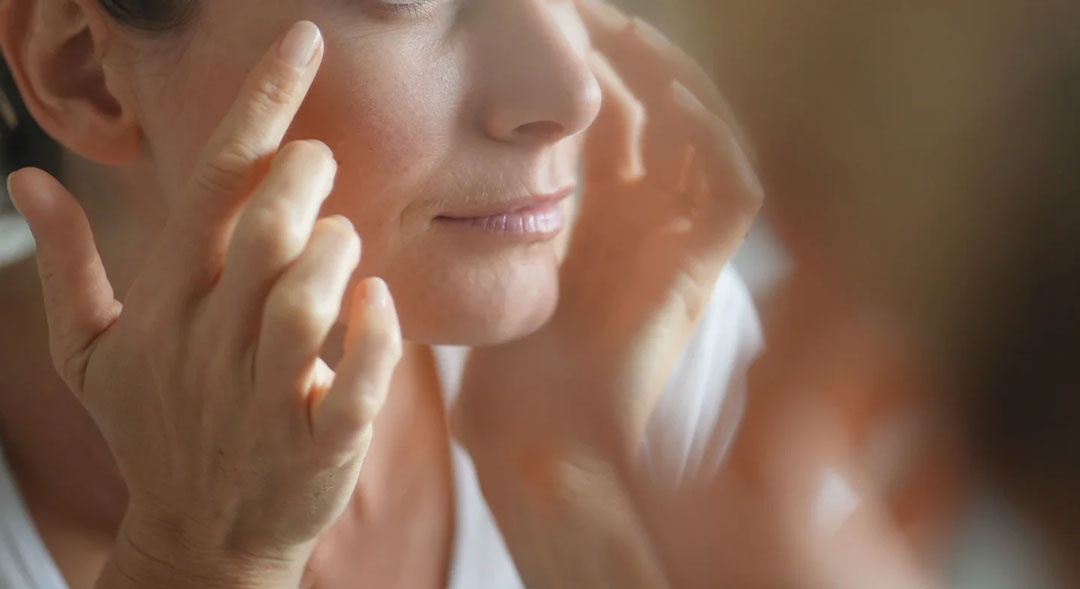 Do you find yourself time-poor or busy in the mornings? This easy 5-step skincare routine is for you!
Here are our top picks for products you can quickly use to achieve healthy, glowing skin in the long-run!
Life gets busy for all of us. Let's be real, getting 5 minutes in the morning just to eat breakfast is a victory all on its own!
So, when it comes to a morning skincare routine, it can really be a challenge to fit it into our daily schedules.
That's why a quick yet effective skincare routine is essential! You can save your 7-step K-Beauty regimen for the evenings. In the morning, it's all about starting the day off right with fresh, glowy skin using products that are quick to absorb and that deliver instant results.
This 5-step morning skincare routine will take no time at all. You can do this straight after your morning workout or as soon as you get up. The best part about this morning skincare routine? The ingredients within these products will make you look fresh-faced, glowy and wide awake (even when you don't feel like it!)
Step 1 - Gently Cleanse
Cleansing your face should be the first thing you do in the morning.
The same goes for washing your face immediately after your workout. Your skin accumulates dirt and grime (such as sweat) as you sleep and after you've been physically active – which can clog your pores and lead to breakouts.
Use: A cleansing oil that's super gentle, non drying and leaves your skin feeling hydrated and not tight or stripped. Try Activating Cleansing Oil, which can be applied directly to the face and eyes as a make-up remover, used as part of a double cleansing routine, or used on its own.
Opting for a natural, gentle cleanser will ensure your skin isn't stripped of its natural oils that act as a healthy barrier to protect your skin. It also means you can cleanse as needed without the risk of drying and irritating the skin.
Shop Activating Cleansing Oil
Step 2: Use a Hydrating Serum
Hyaluronic acid is great for the skin as it helps improve your overall skin flexibility and elasticity.
Use: A hydrating serum that contains Hyaluronic Acid, like the powerful anti-ageing Ultimate Serum. It is packed with naturally-derived peptide Ameliox™, and two weights of Hyaluronic Acid to deeply hydrate and plump the skin while visibly reducing wrinkles.
Hyaluronic Acid is lightweight and fast-absorbing, meaning, you can apply it directly after cleansing and don't even have to wait around for it to absorb before moving onto the next step in your morning skincare routine. Another benefit of Hyaluronic Acid is that it replenishes the skin to help decrease the look of fine lines and wrinkles.
Shop Ultimate Serum
Step 3 - Brighten the Eyes
For a glowing, just-woke-up-from-the-best-beauty-sleep-ever complexion you need a good eye serum! An eye serum packed with powerful actives and applied directly under and around the eyes in the morning is perfect for sleep-deprived eyes.
Use: Transformative Eye Serum natural under-eye serum contains a trio of naturally-derived actives for the ultimate beauty sleep. It lifts and smooths the contours of the eye for visibly brighter, open eyes. It's not a Best in Beauty Awards 2022 winner for nothing! Together with the powerful actives and a precision cooling tip to further stimulate the skin and increase circulation, wrinkles and fine lines are instantly reduced by 43% and eyes appear more open and lifted.
Simply use the applicator to gently apply around the contours of your eyes. Because you can see the results even as you apply it, you won't ever want to miss this step in the mornings!
Shop Transformative Eye Serum
Step 4 - Nourish and Protect Skin
To seal all your products in and to protect your skin further, you need to finish your morning skincare routine off with a moisturiser and sunscreen.
You may be tempted to skip this step, but don't! Not only will a moisturiser provide intense hydration throughout the day (preventing issues such as dryness and redness/rosacea) but a quality SPF will prevent sun damage; reducing signs of ageing and the risk of developing skin cancer.
Use: Hydrating Peptide Day Cream, which is a moisturiser must-have. Loaded with firming NaturePep® and skin-quenching ceramides, this moisturiser is a beautiful cream to wear during the day. Not greasy, fast absorbing and best of all, you only need to use a small amount – so your tube will last even longer!
Shop Hydrating Peptide Day Cream
Step 5 - Soften Lips
The final, finishing touch to your morning skincare routine is a swipe of lip balm!
One of the main benefits of using lip balm is that it rehydrates your lips. If you're someone who tends to suffer from dry lips, you need to ensure that they're constantly moisturised. Using a lip balm regularly helps restore your lips' natural moisture and nourishes it naturally – this keeps your pout supple and soft.
Use: Jojoba Lip Balm, which features our signature Wadi-Wadi Jojoba and Vitamin C-rich Kakadu Plum. This vegan lip balm is enriched with Coconut and Safflower Oils to deeply hydrate, protect and nourish your lips. Simply apply with your fingertip whenever your lips feel cracked or dry.
Shop Jojoba Lip Balm
This 5-step morning skincare routine will help you to start your day off right and bright!
It can be easy to overlook your skincare, particularly in the mornings. But these fast-absorbing and effective products can be applied within 5 minutes – with visible effects lasting all day!
Simply apply these 5 products in the order shown, and you're on your way to glowing, beautifully healthy skin.
---