What does it mean to be a mother?
In today's world, the role of a mother is as multifaceted as ever. Apart from caring for their children, Mums are homemakers, business owners, working women and multitaskers. Dads can play the role of a Mum too - but no matter who they are, all mothers and mother figures share the same role - to love, care and nurture their children to be the best they can be.

A mother's love is all-embracing, all-accepting and never-ending. Whether they're near or far, our mums are always there for us - as a cheerleader on our best days and as a friend and confidant on our worst days.

Our co-founder Vicki's journey with Jojoba will always be tied to her journey with motherhood. After many unsuccessful attempts at falling pregnant, Vicki made the switch to natural skincare - where she discovered the powers of Jojoba - and this led to her being able to have her son, Tom.

Not only is Mother's Day a day to cherish and spoil Mum, but it's also a time to truly reflect and acknowledge Mum for all her hard work, dedication and support over the years.
Mums, we see you - and we appreciate you. Happy Mother's Day!
The Perfect Skin Care Gifts For Mum This Mother's Day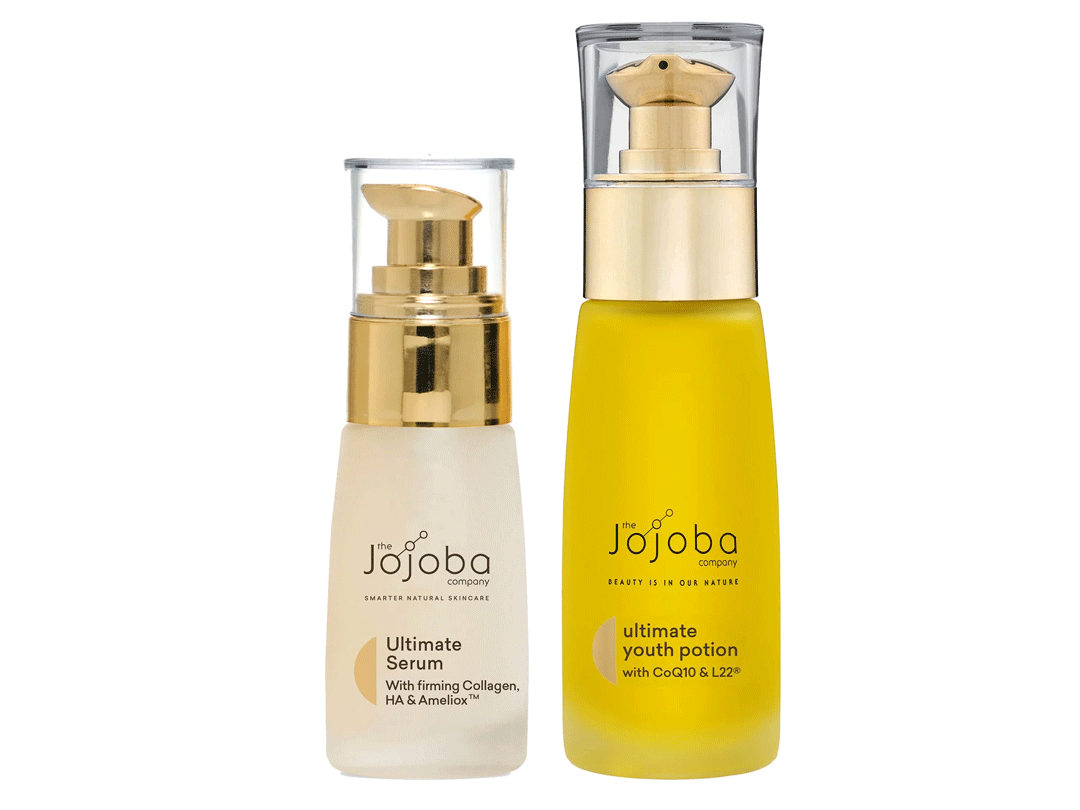 Partners in Time
Two of our bestselling products - our Ultimate Youth Potion and Ultimate Serum - come together in this bundle to create a powerful age-defying combo. With our Australian Jojoba at the heart of this facial oil and serum, our Partners in Time are a worthy addition that can be easily slotted into any skincare routine.
Shop Now
Rewind Ageing Regimen
Our Rewind Ageing Regimen is the perfect gift to get Mum started with an easy to follow, effective skincare routine. Complete with five products from our Age-Defying Range, this gift set is perfect for introducing Mum to the world of Age-Defying skincare with transformative products her skin will thank her for!
Shop Now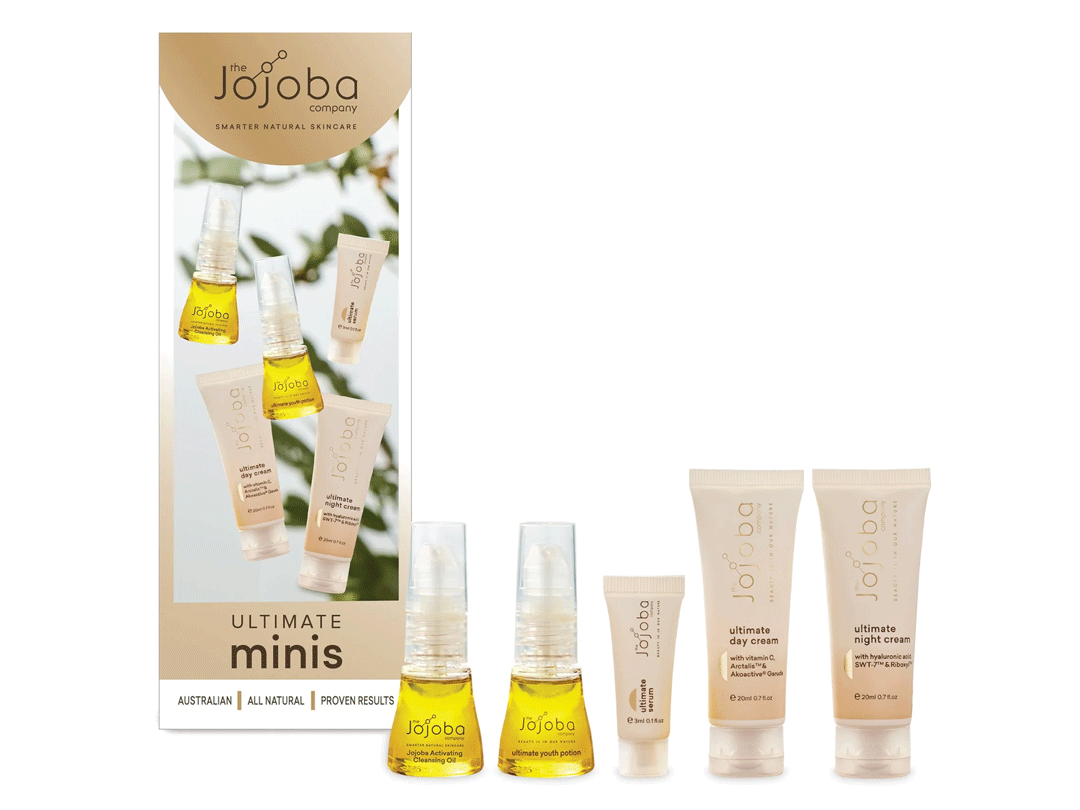 Ultimate Minis
Our Ultimate Minis are the perfect starter kit for Mum this Mother's Day. Small enough to fit in her handbag, these mini versions of our Age-Defying Range will give her a taste of our Australian Jojoba and what it can do for the skin. Also great as part of a travel kit, these minis are a great introduction to our world of Smarter Natural Skincare!
Shop Now
Co-founder Vicki's Journey With Jojoba: From Motherhood to Starting A Business
I've always wanted to have children since I was very young, so when I found the person I wanted to share my life with, I was so excited about the prospect of starting a family with him.

After trying to conceive for nearly 2 years, we decided to consult a fertility naturopath. She was amazing, but she insisted we needed to change our lifestyles quite dramatically if we were to be successful at becoming parents. There were so many changes in store for us, but the major one was cutting all chemicals out of our lives. This related to anything we ate or drank (goodbye wine and diet coke!), our cleaning products and our skin care. We had to change everything to organic and natural. It was a big change for us, but one we embraced and quite enjoyed. I felt better for it, had more energy and felt optimistic that all of these changes would lead to our dream being fulfilled.

I have always been a skincare junkie since, so 20 years ago, when I had to remove all of the chemicals from my skin care, I was lost. There were not very many natural, chemical-free options out there. My naturopath recommended that I use Jojoba, as it is one ingredient that is all natural, hypoallergenic and amazing for the skin. More than that, she said when I become pregnant, it would be great for preventing stretch marks and that I could also use it on my baby once he is born.
I had never heard of Jojoba before, but I went out in search of some – without much success. All I could find were tiny bottles, which were not going to cover my entire body! Nevertheless, I bought these tiny bottles, loved them and always stocked up on them whenever I found some. I did eventually become pregnant and used Jojoba on my body throughout the pregnancy, as well as on my son when he was born…I had become addicted to the stuff!

In 2008, when my son was about 3 years old, my Dad asked me if I had ever heard of Jojoba. He told me that he had just harvested his first crop of Jojoba, which had been planted on his farm in southwestern NSW, back in 2000. I had no idea that he was growing Jojoba alongside the wheat, barley, rice and plums on his farm.

My first thought was - great! Now I have my own supply of Jojoba and no longer need to search for it! But then I realised a better opportunity - I could bottle it up in larger bottles and make it available for everyone, so they too could enjoy the wonderful benefits of Jojoba that I had enjoyed for so long.

The more I learnt about the wonderful benefits of Jojoba, the more I realised what an amazing ingredient it would be in skincare - as it carries active ingredients deeper into the skin and provides so many vitamins, nutrients and antioxidants, as well as those precious wax esters! And so my second baby was born … The Jojoba Company!
Australian Natural Skincare